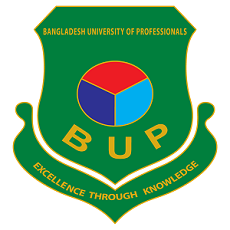 Establishment of a university for the armed forces educational and training institutes was a long felt need. National security, war strategy, medical, engineering and technology related to higher studies are in high demand at present. To keep pace and to be at par with the fast developing world, the national higher studies, research enabling modern knowledge and creating scope for education and studies are the obligations to be fulfilled. In order to expand and integrate the existing educational and training institutes of the armed forces, they were needed to be brought under a single umbrella or authority. Thereby, the establishment of "Bangladesh University of Professionals," (BUP) took place in that process and came in to being as 29th public university of Bangladesh on 05 June 2008. BUP is a unique public university run by the armed forces with upholding the motto "EXCELLENCE THROUGH KNOWLEDGE". The youngest university is confident in furthering the knowledge in the field of national security, technology and modern science to achieve the desired human resources development of the country.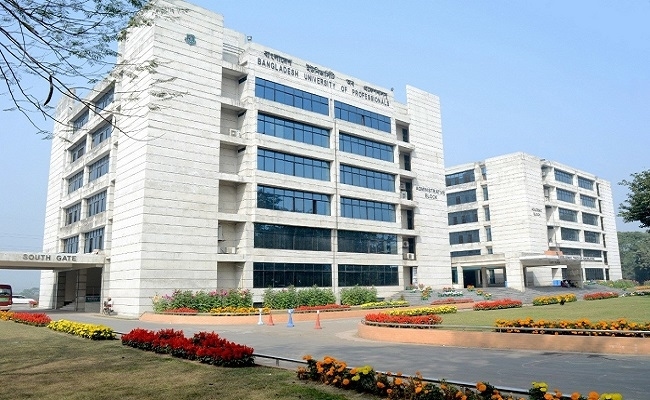 The University provides a tranquil, pollution free, secured campus life, and above all, an uninterrupted and congenial academic atmosphere. BUP welcomes those students who will dedicate their attention and devotion to serious academic pursuits to build up better tomorrow for the nation. BUP is committed to providing high quality education that delivers meaningful benefits for the students. Besides its fifty six well reputed affiliated colleges/institutes, the university has five faculties such as Faculty of Business Studies, Faculty of Security and Strategic Studies, Faculty of Arts and Social Sciences, Faculty of Science & Technology, and Faculty of Medical Studies. BUP has already commenced M Phil and Doctoral programmes while its Language Centre launched certificate courses in Arabic, Chinese, and French. BUP is the only academic entity in the country where there is an opportunity of blending between civil and armed forces' students with diversified skills, exposure, experience, and outlook.
The vision of the University is oriented towards enhancing professionalism in both military and civilian environments, through a need-based and time-sensitive education and training. The University envisions the responsibility of graduating intellectually enlightened, technologically advanced, academically competent, ideologically liberal, and inspiringly research-oriented resourceful citizens who are prepared to lead, promote, and preserve the virtues of our great civilization.
Visit BUP Website: https://bup.edu.bd