FEMALE PARTICIPATION OF BANGLADESH IN UN PEACE OPERATION
Bangladesh Armed forces have played significant role in women empowerment and gender mainstreaming by employing the women as peacekeepers in volatile security situations of the field missions. So far, total 962 female peacekeepers from Bangladesh Armed Forces participated in UN peace operation. Currently 415 female members from Bangladesh Armed Forces are deployed in different peacekeeping missions.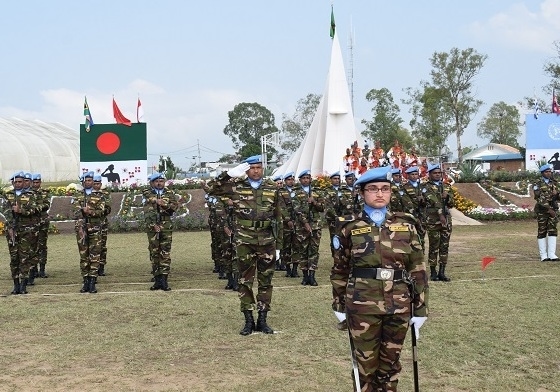 UN has set a target of deploying 18% Staff Officer and Military Observer in UN peacekeeping operation. Bangladesh is near to reach 18% already and will further increase the women participation beyond 18% in days ahead. Besides, Bangladesh Army has started inclusion of "Female Engagement Team" in the Battalion from January 2019 and shall continue deploying the same in all subsequent major contingents in UN peace operation.

The statistics of Bangladeshi women participation in UN peacekeeping is as following
Service

Participated

Total

Currently Deployed

Total

SO/UNMO

Contingent

SO/UNMO

Contingent

Army

73

724

797

27

361

388

Navy

28

06

34

08

04

12

Air Force

12

119

131

04

11

15

Total 

113

849

962

39

376

415